BeautyBio GLOfacial Hydro-Infusion Pore Cleansing Tool
Instant pore extractor with Blue LED to eliminate breakouts
What you need to know:
Easily remove blackheads, exfoliate dead skin cells and prevent future breakouts
Blue (415nm) LED wavelength eliminates acne-causing bacteria
100% users said skin appeared plumper, cleaner and smoother after the first use
Botanical extracts calm inflammation, salicylic acid unclogs and minimises pores
Use the hydration facial 1 to 2 times per week for optimal, skin-smoothing results
Cruelty free, no 'nasties' formulation suitable for all skin types
Eliminate blemishes and blackheads for smoother, plumper and brighter skin using the non-abrasive suction power of BeautyBio GLOfacial. Remove dirt, debris and excess oil from pores with clarifying Blue (415nm) LED light therapy and the GLOfacial Concentrate for a quick hydrating facial from home.
The high performance Concentrate infuses calming green tea, licorice root, chamomile and rosemary with essential amino acids and vitamins to achieve a radiant glow. Niacinamide minimises congested pores while controlling oil. Hyaluronic acid keeps skin plump and bouncy, while salicylic acid gently exfoliates and unclogs pores for smoother, healthier skin.
HOW it works
Choose between 2 Treatment Tip sizes to alternate between different areas of the face for optimal results while customising even further with 3 suction modes. We recommend using he Small Treatment Tip for your nose and chin, and starting on the lowest suction mode.
Complete your intensive hydration facials 1 to 2 times per week or simply have daily Blue LED treatments to quickly banish breakouts.
Prime the GLOfacial on the inside of your palm to get the Concentrate mix moving! On the days you're using the GLOfacial Concentrate, skip the additional AHAs, BHAs and PHAs in your skincare routine.
HOW TO USE
Step 1: Cleanse your skin, removing any makeup or sunscreen.
Step 2: Attach your preferred Treatment Tip and pour in the Concentrate, diluting with water.
Step 3: Turn on and start on the low suction mode.
Step 4: Hold skin taut and glide along damp skin until the Treatment Chamber is empty.
Step 5: Continue with the rest of your skincare regimen.
Read more about BeautyBio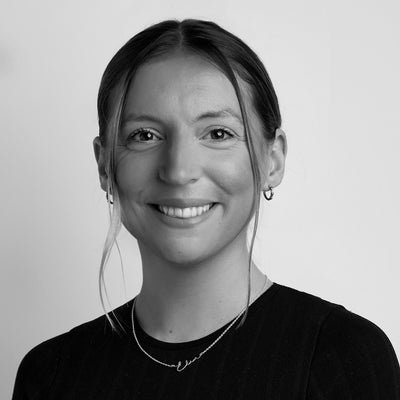 Need some help?
Our friendly experts are here to help you to find your perfect beauty device.